Happy early Halloween everyone! I am happy to say I've started a new series called Tangled Tales. Each book is the twisted, tangled, romantic retelling of a fairy tale. Book one is Lady and the Wolf (Red Riding Hood) which is now available for pre-order for only 99 cents! Release date is scheduled for November 15th.
Watch for more Tangled Tales coming soon.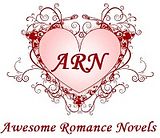 Also, October 29th is the release date for Wolfe of the West. This is a book that will be part of the launch for Kathryn Le Veque's new de Wolfe World in Kindle Worlds.
Here too is a sneak peek of the cover of The Baron's Destiny, Book 3 of my Baron's of the Cinque Ports Series which is scheduled for release the beginning of December.
Don't forget about the boxed sets Haunted Heroes and Heroines Vol. 1 and Vol. 2 you can get for only 99 cents, or read for free if you belong to Kindle Unlimited. Each of the books in these sets contain heroes and/or heroines who are haunted by either an outside force, or their own inner demons. These stories range from historical to paranormal to contemporary. 
Or if you like to savor the individual covers and buy your books separately instead, here are some of the books in the boxed sets that are also available individually and a perfect Halloween read.
Almost all my books are in print form too, or will be soon, so watch for them.
Have a safe and exciting Halloween, and enjoy the booktrailer from my vampire romance, The Caretaker of Showman's Hill.
Elizabeth Rose