Hello everyone! I am excited to tell you that I have just released my 50th book – Loving John, Book 9 of my Tarnished Saints Series.
After a harrowing accident with his dog sled team in Alaska, John Taylor returns to to Sweet Water, Michigan, with a cast on his foot and his hopes of running the Iditarod gone. Then he meets the resident small town doctor, Addey Blickensderfer who is a single mother of an unruly teenage boy. When he decides to train the boy with his dog sled team to keep him out of trouble, John's restored passion for racing as well as for the boy's beautiful mother is ignited. But can a man with the call of the wild in his heart ever want to settle down when all he really wants to do is run?
Watch for the last three books of this twelve book series coming this year.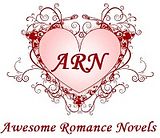 I'm also excited to tell you that I am now an amazon all star! The multi-author boxed set I'm in, Romantic Beginnings was one of the most read in kindle unlimited for the month of January.
Another new multi-author boxed set I have to offer is Hearts and Blades. Three best selling authors bring you novels and novellas that span the generations. Only 99 cents and KU reads free.
Please watch my website as there is a multi-author March Madness hop coming up on the 1st, and in April is the huge multi-author hop, Authors in Bloom.
There will be tons of prizes and giveaways so be sure to join in the fun.
And next month I will share with you the exciting project I am working on that medieval lovers will enjoy.
Here are two of my Tarnished Saints booktrailers. The trailer for books 7-9 in the series, as well as a trailer for my Barons of the Cinque Ports Series is coming soon!
Elizabeth Rose – ✎